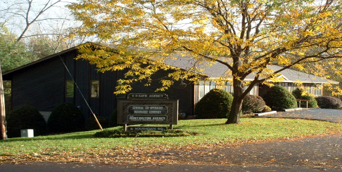 Central Co-Operative Insurance Company (CCIC) is among the oldest and most reliable insurance companies in Baldwinsville, NY. Central Co-Operative Insurance Company is an advanced premium non-assessable insurance company that is licensed to write in New York State.
Since 1883, we've been there for insurance agents, brokers and policyholders. Whether protecting a business or an individual's property, CCIC has been there for more than 134 years.
To request a quote for any of our personal insurance or commercial insurance policies…
Services From Our Insurance Company in Baldwinsville, NY
CCIC offers a variety of personal and commercial insurance policies to meet the diverse needs of insurance agents and insurance brokers.
In addition to helping insurance agents and brokers find policies at competitive costs that fit their client's budget, CCIC's team of experienced insurance claims professionals are here to help. Our insurance claims professionals are dedicated to providing friendly, efficient service to each individual policyholder.
CCIC also has the capacity to allow for more ability to write larger insurance policies. This means that policyholders get the coverage they need that's tailored to their budget.
If you're looking for insurance companies near Baldwinsville, NY, look no further. CCIC offers the following insurance policies, including, but not necessarily limited to:
Seasonal Mobile Home Insurance
Equipment Breakdown Insurance
Underground Service Line Insurance
To request a custom quote for any of the above insurance policies…
Our History
Central Co-Operative Insurance Company (CCIC) was established on March 27, 1883, as Onondaga County Patrons Fire Relief Association. While our business continues to grow and our offered services expand, we've stayed true to our commitment to personal service.
Later, our company name changed to Onondaga Co-Operative Insurance Company. On January 1, 1990, Onondaga Co-Operative Insurance Company merged with Cortland Co-Operative Insurance Company, forming Central Co-Operative Insurance Company.
CCIC's home office has been part of the Baldwinsville community for more than 40 years. CCIC has been operating out of its 6 Southgate Road location since 1983.
Today, CCIC has grown to serving over 9,000 policyholders, with 125 independent agents representing CCIC.
CCIC is a Trusted Insurance Company in Baldwinsville, NY

CCIC has received an A Excellent rating from AM Best's. AM's Best Ratings uses comprehensive qualitative and quantitative measurements to evaluate insurance organizations' ability to satisfy obligations to policyholders.
What does that mean for our clients? It means that they can be confident that when they work with CCIC, they have a trusted insurance partner with the financial strength to provide necessary coverage.
CCIC is an Insurance Company That Believes in Doing The Right Thing
Whether it's policyholders or our employees, CCIC believes in respecting the humanity of every person. Because of this, we offer each of our employees a competitive employee benefits package and a company culture that empowers each individual.
We do right by our employees, and our employees do right by our clients. CCIC boasts an outstanding claims department, providing personal, approachable service in a way that gets claims resolved quickly and painlessly. Our claims professionals have the knowledge and experience to provide policyholders with friendly, helpful claims assistance.
To request an insurance quote from CCIC…