What is Farm Insurance?
Farm insurance, also commonly referred to as farmowners insurance, is a unique type of insurance that covers family farms and ranches. Farmowners insurance generally includes dwelling coverage, personal property, barns, and inland marine coverages. 

For 134+ years, insurance agents and brokers have partnered with Central Co-Operative Insurance Company (CCIC) to fulfill their clients' farm insurance needs.
What Does Farm Insurance Cover?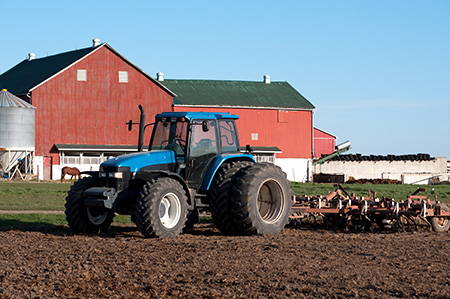 Each farm insurance policy is customized to meet the individual needs of each policyholder. Because of this, what's included in farmowners insurance coverage varies from one policyholder to the next. However, common coverage features for a farm insurance policy include, but are not necessarily limited to:
Dwelling coverage for a family farm as a home
Farm Liability
Barn Coverage
Inland Marine Coverage for livestock and machinery
And more
What farmowners insurance coverage features does your Insured need?
Let's Talk. Call Us at 315-635-7606
Farmowners Insurance With Outstanding Claims Assistance
When a claim comes up for a farmowners insurance policy, CCIC's insurance claims professionals have the knowledge and experience to handle it in an efficient, friendly manner. Our dedicated team of approachable claims experts can help policyholders resolve claims promptly. 
At CCIC, we treat our employees right, and our employees treat our clients right. We offer a competitive benefits package and a company culture that values each individual. As a result, our claims team consistently provides outstanding client service.
When a farmowners insurance policy is obtained through CCIC, claims aren't a problem.
Need a Large Farmowners Insurance Policy? Partner with CCIC

Often, other insurance companies don't have the capacity to underwrite large farm insurance policies. At CCIC, we're capable of underwriting large farmowners insurance policies, so you can find the right amount of coverage. 

Standardized, one-size-fits-all coverage doesn't work. This is especially true for a farmowners insurance policy, where the size of a farm and what needs to be covered can vary greatly. 

Go to CCIC for a Farmowners Insurance Policy

For generations, insurance agents and brokers have trusted CCIC to obtain farmowners insurance, including the right coverage at a budget-friendly cost.