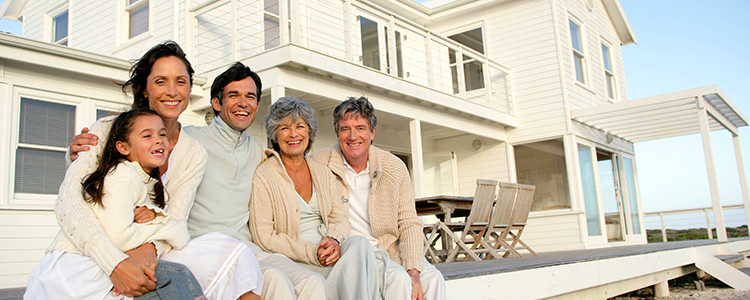 Central Co-Operative Insurance Company provides seasonal home insurance for vacation homes, second homes, holiday homes and more. If you're looking for a competitive quote on seasonal home insurance, look no further. Central Co-Operative Insurance Company has the capacity to write a seasonal home insurance policy that's within your budget and includes the coverage you're looking for.
Seasonal Home Insurance from a Company That's Here to Help
For more than 134 years, when brokers or agents need to find a budget-friendly insurance policy that's supported by a knowledgeable claims team, they've trusted Central Co-Operative Insurance Company (CCIC). We offer the capabilities of a large insurance company, with the personal, attentive service you'd expect from your local firm.
Our outstanding claims department includes experienced claims professionals who are ready and able to assist agents, brokers, and clients with their claims concerns.
The Capacity You Need for Seasonal Home Insurance
Beyond personal service from our claims department, CCIC has the capacity to write higher valued homes that other companies may avoid. We provide custom seasonal home insurance policies that are designed to satisfy each policyholder's individual needs.
For Seasonal Home Insurance, One Size Does Not Fit All
There are a variety of factors that can influence coverage and costs for seasonal home insurance. From property location to specific coverage needs and beyond, CCIC works closely with brokers and agents to create a custom policy that makes sense for policyholders.
Also Offering Homeowners Insurance
As well as seasonal home insurance, CCIC is a trusted provider of homeowners insurance. To discover details about how CCIC can help you get the right homeowner's insurance policy…
Learn More About Our Homeowners Insurance
Why CCIC for Seasonal Home Insurance?
Personal, Knowledgeable Service

 

Our claims department provides extraordinary service to agents, brokers, and policyholders. When a concern comes up, CCIC's friendly claims team is available to help.
An Insurance Company That Cares

 

CCIC values each employee. Our employees enjoy a generous benefits package, and our company culture empowers each member of our team to achieve their full potential. We do right by our employees, which means our employees do right by our clients.
A Seasonal Home Insurance Policy That Makes Sense

 

On a regular basis, we work closely with agents and brokers to determine a policyholder's personal coverage needs. We have the capacity to write higher value insurance policies when needed, and our experienced team can offer the best seasonal home insurance policy that's the right fit for policy owners.
Request a Seasonal Home Insurance Quote

To get started and to request a seasonal home insurance quote...